Business Online and Mobile Banking
GNBank's Online Banking services are secure, convenient and give 24-hour access to your business account information. Our Online Banking makes it easy to do your banking from home, the office, or wherever you can access the Internet. Online Banking is quick, easy, and most importantly, secure. 
View your account activity and balances
Pay bills with Online Bill Pay
Mobile Deposit available using GNBank's Mobile App (Google Play App, Apple App Store)
Choose to receive Alerts to keep informed about account balances, transactions, and other important activity
Transfer funds between your accounts
View and print images of paid checks
Eliminate paper – view and save up to 2 years of online statements
Use Quicken® or Quickbooks® to manage your accounts
To help ensure your account information remains private and secure:
Account information transferred is encrypted
Multifactor authentication is used for multiple security layers
For detailed information on how to use Business Digital Banking, check out our information materials:


Online Bill Pay is a quick, easy, and secure way to organize and pay your bills anytime.
Pay bills for free with most accounts
Make payments quickly
View your payment history
Schedule payments when it's convenient for you – make one-time or recurring payments
You must first be enrolled in Online Banking to enroll in Online Bill Pay 
Alerts allow you to better manage your checking, savings, and money market accounts through Email notifications.
Account Alerts notify you of specific account activity that has taken place within your account, including:
Your balance has fallen below the amount you specified
Your balance is above the amount you specified
A direct deposit has been received
A withdrawal has been made greater than the threshold you specified
Security Alerts inform you when any of the following has been updated:
Online Banking Customer ID
Online Banking Password
Address or telephone number
Status of an alert
Online Banking with GNBank gives you the tools to tackle your finances how you want. Enroll in Remote Deposit to deposit checks anywhere and at anytime, from your mobile device or tablet. 
No additional fees
Simple and convenient
Deposit by 5:00 p.m. for same business day credit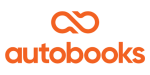 Don't time for a complicated online accounting system?
Autobooks is designed for small business customers.
Send electronic invoices
Get paid faster with multiple payment options
Live support to help you every step of the way
Small business bookkeeping system available for a monthly fee
Automatically transfer funds to reduce time and costs associated with monitoring daily liquidity, maximize excess fund potential and help to avoid rejected payments due to insufficient funds. We offer a variety of sweeps to meet our customer's needs.
Line of Credit Sweep
Overdraft Protection Sweep
Target Balance Sweep
Zero Balance Sweep
No more worries about making it to the bank on time!
You can make deposits to your GNBank account without leaving your office. Save time and money with Remote Deposit Capture. Deposits can be submitted throughout the day at your convenience. Simply scan check images for deposit to your checking account using a computer, a check scanner and access to the internet.
Approval Required. Contact your nearest location for additional information.
A virtual filing system for your bank statements saves paper and space. Storing your statements electronically, your account information is always readily available when needed. 
Keep paper statements out of the hands of others
Avoid a paper statement fee
Find your statements easily