GNBank is your financial resource.
GNBank is committed to offering our customers a convenient and full-service banking experience. That's why we're proud to offer a wide variety of banking products and services for all our personal and business customers.
Convenience meets Secure Technology.
With a quick tap of your smartphone or smartwatch, you can use your GNBank debit card to pay at stores that accept mobile payments.
Step 1: Load your GNBank debit card into Apple Pay™ or Google Pay™ on your mobile device.
Step 2: Look for contactless symbols 

in stores. It's how you know which stores accept Digital Wallet payments.
Step 3: Select your GNBank debit card in your Digital Wallet.
Step 4: Unlock your mobile device with its security code, then hold it to the symbol on the contactless terminal.
When it comes to security, we have you covered. GNBank's MyCardRules puts you in charge of who uses your GNBank debit card and how they use it. The best part is, MyCardRules is easy to set up!
With MyCardRules, you can:
Turn your card on and off if lost, stolen, or misused
Get instant alerts when your debit card is used
Set dollar limits to control your spending
Prevent transactions that do not match your settings
MyCardRules provides another way that GNBank helps you safely and securely manage your money. Log into your online or mobile banking account today to get started! Don't have online or mobile banking? Download the GNBank Mobile Banking app today from the
Apple App Store
or
Google Play App
. Still have questions? Feel free to
contact your nearest location
 for additional information.
Here's how to set up MyCardRules:
Go to GNBank's online or mobile banking dashboard, select Accounts, and select the appropriate account.
Go to "Card Management" and choose a card.
Finally, tap "Alerts and Protection" and choose the controls you want to apply to that card.

Are you sending us confidential or sensitive information?
Please use our GNBank Secure Email Message Center service to make sure your information arrives safe and secure to the person or department intended. Standard Internet Email cannot guarantee confidentiality and should never be used to exchange sensitive or private information such as social security numbers, bank account numbers, financial statements, etc. We're excited to offer this service at no cost to you!
---
Why Secure Email?
By itself, Internet Email is an insecure communications channel. Messages sent via standard Internet Email travel in "plain text" and cross many networks before reaching their final destination. As a result, an opportunity exists for prying eyes to eavesdrop on Email messages as they traverse these various networks. Since confidentiality cannot be guaranteed, standard Internet email should not be used to exchange sensitive or private information such as social security numbers, bank account numbers, financial statements, etc.
---
How it works
When our Bank sends you a message through the GNBank Secure Email Message Center, it is sent to a secure data center where it will be retrieved for you. At the same time, a notification message is sent to inform you that a Secure Email message is waiting to be retrieved. The notification message will contain a link to a secure website. Click on the link, log into the secure website, and retrieve your message.
---
Create an Account
You will be prompted to create an account the first time you use the GNBank Secure Email Message Center.
First, open the login screen
and click "REGISTER" under the text "New to secure Email?"
You will use this password when you log into the GNBank Secure Email Message Center. A confirmation message will be sent to the Email address you entered. You must click the confirmation Email link to complete the account setup process. You can now begin using your Secure Email account. At any time, if you forget your password, go to the Log In screen and click "RESET" under the text "Forgot your password?"
---
Receiving Email
You will receive a standard Email notification when our Bank sends you a Secure Email message. Then
you can go ahead and Log In
to the GNBank Secure Email Message Center, where you will be prompted to enter your Secure Email address and password that you established. Once logged in, you can read your Secure Email, download it to your computer, or send a secure reply message.
---
Sending Email
To send a Secure Email message to our Bank,
Log In
to GNBank Secure Email Message Center, where you'll be prompted to enter your established email address and password. Once logged in, you can create a new Secure Email message by clicking the "Compose" tab.
Have you ever?
Had the embarrassment and expense of a check or automatic payment returned NSF (insufficient funds)?
Had a check denied at checkout?
Forgotten to record a deposit? A purchase? A withdrawal?
Had to "guess" at what transactions a joint owner has made?
Consider Overdraft Protection
You may avoid the embarrassment and inconvenience of checks and automatic payments being dishonored.
You may avoid high charges from merchants for returned checks or automatic payments.
Payment of your occasional and inadvertent overdrafts up to your assigned Overdraft Protection Limit of $800 or $1,500 will normally be considered.  These limits include our customary fees set out in our Fee Schedule.  Our fees will be added to any outstanding overdrafts you may have and will be applied against your Overdraft Protection Limit.  If you have questions concerning Overdraft Protection, contact your nearest GNBank location.
Rather than returning all insufficient funds items that you may have, we will consider, without obligation on our part, payment of your reasonable overdrafts up to your assigned Overdraft Protection Limit.
Overdraft Protection is a discretionary overdraft service requiring no action on your part that provides you access to an automatically assigned Overdraft Protection Limit. Your Overdraft Protection Limit may be available for checks and other transactions using your checking account number or automatic bill payment and recurring debit card payments.
If you want to authorize and pay overdrafts on ATM and everyday debit card transactions, please visit a GNBank location or call (888) 675-8223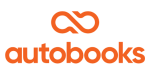 Don't have time for a complicated online accounting system?
Autobooks is designed for small business customers.
Send electronic invoices
Get paid faster with multiple payment options
Live support to help you every step of the way
Small business bookkeeping system available for a monthly fee
Gain peace of mind offered by Advantage Benefits! For only $5 a month, your membership lets you protect your identity, offers a hand if you have car trouble, and provides your family benefits in case of an accident. It even provides an optional benefit to assist you if you become a victim of identity theft.
GNBank has partnered with Bankers Bank of Kansas to continue offering state-of-the-art and competitive services. BBOK is dedicated to providing community banks with high-quality products and services to customers nationwide. To access your GNBank Visa Credit Card, you will be redirected to the BBOK website. The GNBank Visa Credit Card is accepted worldwide, offers 24/7 customer support, and rewards you with cruises, air travel, brand-name merchandise, and more.
Save money with our competitive APR, no annual fee, and zero fraud liability, and work with people you know that support and use this card.
Browse cards here!
Do you ever wish you had a safe and secure place to store all those important documents? Look no further! GNBank offers safe deposit boxes in various sizes to meet your and your family's needs now and in the future. Have peace of mind knowing your important documents are protected.
*Not available at all locations
Are you looking for the perfect gift? How about something that is always the right size and color? You don't need to look any further! The GNBank Visa gift card is a prepaid gift card for the exact amount you want.
*Not available at all locations