Personal Online and Mobile Banking
GNBank's online services are secure, convenient and give you 24-hour access to your personal account information. Our Online Banking makes it easy to do your banking from home, the office, or wherever you can access the Internet. Online Banking is quick, easy, and, most importantly, secure.
View your account activity and balances
Pay bills with Online Bill Pay
Mobile Deposit available using GNBank's Mobile App (Google Play App,

 

Apple App Store)
Use MyCardRules to safely and securely monitor your debit card
Choose to receive Alerts to keep informed about account balances, transactions, and other important activity
Transfer funds between your accounts
View and print images of paid checks
Eliminate paper – view and save up to 2 years of online statements

To help ensure your account information remains private and secure:
Account information transferred is encrypted
Multifactor authentication is used for multiple security layers
For detailed information on how to use Digital Banking, check out our informational materials:


Online Bill Pay is a quick, easy, and secure way to organize and pay your bills anytime.
Pay bills
Make payments quickly
View your payment history
Schedule payments when it's convenient for you – make one-time or recurring payments
You must first be enrolled in Online Banking to enroll in Online Bill Pay
Alerts allow you to better manage your checking, savings, and money market accounts through Email notifications.
Account Alerts notify you of specific account activity that has taken place within your account, including:
Your balance has fallen below the amount you specified
Your balance is above the amount you specified
A direct deposit has been received
A withdrawal has been made greater than the threshold you specified
Security Alerts inform you when any of the following has been updated:
Online Banking Customer ID
Online Banking Password
Address or telephone number
Status of an alert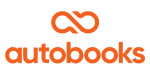 Don't have time for a complicated online accounting system?
Autobooks is designed for small business customers.
Send electronic invoices
Get paid faster with multiple payment options
Live support to help you every step of the way
Small business bookkeeping system available for a monthly fee
A virtual filing system for your bank statements saves paper and space. Storing your statements electronically, your account information is always readily available when you need it. 
Keep paper statements out of the hands of others
Avoid a paper statement fee
Find your statements easily
Online Banking with GNBank gives you the tools to tackle your finances how you want. Enroll in Remote Deposit to deposit checks anywhere, anytime, from your mobile device or tablet. 
No additional fees
Simple and convenient
Deposit by 5:00 p.m. for same business day credit
When it comes to security, we have you covered.
GNBank's MyCardRules puts you in charge of who uses your GNBank debit card and how they use it. The best part is, MyCardRules is easy to set up!
With MyCardRules, you can:
Turn your card on and off if lost, stolen, or misused
Get instant alerts when your debit card is used
Set dollar limits to control your spending
Prevent transactions that do not match your settings
MyCardRules provides another way that GNBank helps you safely and securely manage your money. Log into your online or mobile banking account today to get started! Don't have online or mobile banking? Visit gn-bank.com to enroll, and download the GNBank Mobile Banking app from the Apple App Store or Google Play today. Still have questions? Feel free to contact your local GNBank for assistance.
Here's how to set up MyCardRules:
Go to GNBank's online or mobile banking dashboard, select "Accounts" and select the appropriate account.
Go to "Card Management" and choose a card.
Finally, tap "Alerts and Protection" and choose the controls you want to apply to that card.